Welcome to Jessie's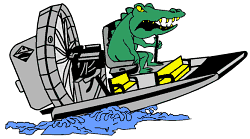 ***Welcome to our online store. For all of you that are familiar with us Cajun/French folk, you know that we are ready to yap on the phone or cook up some good Cajun food. And if you aren't familiar with us, you soon will be! So Welcome to our little part of the South! Help is always a phone call or e-mail away. Always

hit refresh

when returning for price changes and updates. We are currently changing our business and will be posting New items soon.

And be watching for our NEW supplies! *
Jessie's Embeds (Candle Business is Closed)
Louisiana's Largest Wax Embed Supplier
Check Out Our Wholesale Page for Fundraiser Ideas!
(Please understand that these are WAX items for making candles, NOT real food!)
Here you'll find supplies for candle making. Embeds, containers, oils and more. Please browse around and be sure to send any comments or complaints to us via e-mail. And remember, if there's something you can't find, just e-mail us. We'll be happy to get it for you, make it for you or tell you where to get it. Chances are though, that we already have it! Our Specialty is High Melt Point Wax Embeds! We sell the majority of our embeds in 1/2 or full pound increments making them a far better deal than other embeds found on the net. Our embeds are High Quality! The melt point of our embeds is at least 200 or more. This does not apply to crust/toppers, DQ Ice Cream or our large Rosette/Meringue Topper. They are still high, but not as high as our other embeds. Check back often as we are always adding new items and making changes. Just use the link to the left.
Jessie's Specialties & Gifts
This is where you'll find all of our finished products. Anything from candles, bath`n`body products, air fresheners, and more. Just use the link on the left.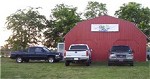 Pay me securely with any major credit card through PayPal!
All content owned by Jessie's Specialties & Gifts. No content/images may be copied without written permission from the owner.
© 1998 - 2019